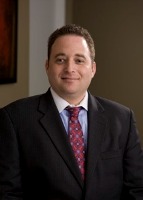 Craig Bizar
After watching his grandfather and father practice law in the state of Illinois for many years, Craig made the decision to follow them and become an attorney himself. Craig spends his time and energy helping businesses and individuals file for bankruptcy and get back on a healthy financial track. Over the last 20 years, Craig has also aided thousands of clients in commercial and residential real estate closings, foreclosure defenses, loan modifications, and building code violations in the City of Chicago and throughout Illinois.

In 1995 Craig received an Interdisciplinary B.A in Art History, Philosophy, and Criminal Justice from Michigan State University, after which he received his JD, graduating Magna Cum Laude, from Hamline University School of Law in 1998. Craig was admitted to the Illinois Bar and the Northern District of Illinois in 1999. Craig is a proud Father, an avid reader reading over 100 books a year, and a live music enthusiast.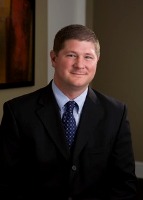 Joseph R. Doyle
During his legal career, Joe has helped thousands of clients rid themselves of millions of dollars of debt and enjoy all the benefits of living financially free. Whereas other lawyers may focus on too many areas of law, Joe focuses specifically on helping individuals and small businesses file for bankruptcy. He knows the details of bankruptcy law inside and out, and his legal background qualifies him to aid in even the most complicated cases. Joe specializes in helping clients file for chapter 7 and chapter 13 bankruptcy.

In 1998 Joe received his B.A. in Political Science from Clarion University. After completing his undergraduate studies Joe attended Thomas M. Cooley Law School where he completed his JD in 2001. Joe is a proud father of two boys and enjoys spending time with his family.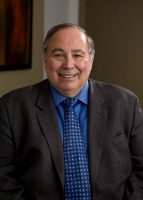 Philip H. Bizar (1941-2019)
Phil was a founding member of Bizar & Doyle, LLC and worked tirelessly with clients to meet their needs based on his vast expertise in law and inspired his son and others to always do their best for their clients. Phil received his B.A. in Political Science from Roosevelt University in 1962 and later went on to secure his JD from Depaul University in 1966.

Phil was dedicated supporter of civil rights and one of the first attorneys in Illinois to advertise. Phil was a football superstar at Austin High School winning the City Championship in 1958 and a lifelong Bears fan. He was especially happy to be working alongside his son. Phil passed away on September 18, 2019 and will be dearly missed. May his memory be a blessing.